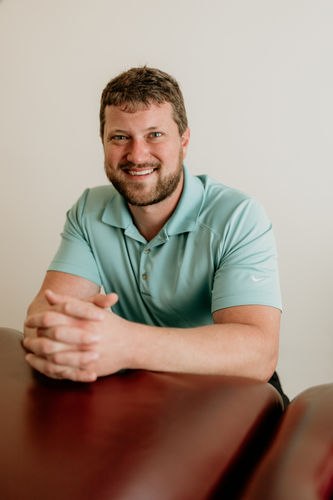 Dr. Taylor received his undergraduate degree from the University of Illinois with a Bachelor in Health Sciences. Following graduation, he continued his education at Logan University. He graduated Cum Laude in his Chiropractic studies.
While at Logan University, Dr. Taylor had the privilege of working in two different clinical settings. These clinics afforded him many valuable experiences. He worked closely with athletes from the University of Missouri, Lindenwood University, and Missouri Baptist University at the Biofreeze Clinic. Dr. Taylor also worked with many patients with varying disabilities at the St. Louis Paraquad Clinic.
Dr. Taylor's passion for sports and exercise has brought him to study many techniques outside the Chiropractic standard. Dr. Taylor is certified in Full Body Active Release Technique (ART), Selective Functional Movement Assessment (SFMA). He is Dynamic Neuromuscular Stabilization (DNS) C certified, Exercise certified and Pediatric Level 2 certified . He has taken courses on Temporomandibular Joint Dysfunction (TMJ) and Dry Needling. Dr. Taylor is also a certified HardStyle Kettlebell Certified (HKC) instructor.